View Original LinkedIn Post Here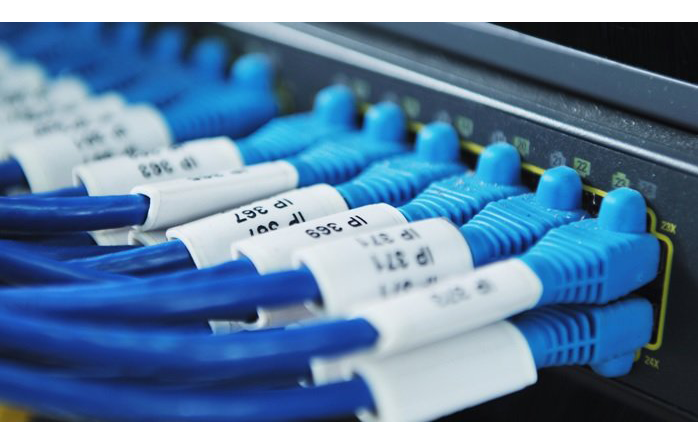 My Path To Income that Most Installers Only Dream Of. Sticky Customers Generating More [Recurring] Revenue;
January 21, 2016
Here's the niggling worry inside my (and every other installer I know!) head:
"How can I ensure that my customers keeps calling me back whenever something comes up, giving me the chance to be there for them with good customer service and allowing me the opportunity to be 'in his business loop' and position myself for the eventual next sale?"
Let's face it. For everyone in our industry, there are challenges that we wish we had a magic wand for:
not enough time, not enough manpower, not enough income…
that right seem like a short list, but it is a pretty accurate catch-all description for all the challenges, the old and the new, that face our unique industry.
How do I make sure that my customer keeps on calling me back next time he has an issue? How do I make sure that my resources limitation isn't affecting his or her satisfaction level? What can I do to get the maximum out of each and every customer, and what kind of additional services can I offer to our customers that will increase their satisfaction-- and our bottom line?
In October of 2014, I was at my local LV distributor in Brooklyn, New York, buying "high quality crap" (if you are an installer you know what I mean…) That day was a day during which my LV distributor was having a counter day, showcasing a company that offered VoIP telephony services which offered both a higher clarity of service then the industry at large (a claim about which I was sceptical, having dealt with VoIP somewhat before); and, of more interest to me, assuming that the first claim were true, the unique attraction of being able to offer to my customers VoIP services, that I get at a flat fixed rate offered to me by the company, while I can set a retail price of my own choosing… and pocketing the difference!
the low voltage market has been changing, as much as our industry wants to believe that "it's all the same as it always was." yes, there is certainly an exciting level of growth, with homes which used to be high end to get some wiring done, are all getting heavy writing done to support all the latest internet and HDTV gadgetry.
but, at the same time, the short term, pent up demand from all the retrofits is going to flatline and peak within a fairly short timeframe; once the building are wired up, and as technology advances, it's important for those of us who see this industry as a labor of love and something we want to do for many years as something that should also be able to generate income now as well as in the future!
RMR, or recurring monthly revenue, has long been the dream of every installer in the industry. And while it's existed in different forms (ADT home security, Monitoring, Central Station anyone?) being able to generate RMR in other forms, especially highly profitable ones that require no new trainings and are an easy sell, has been the stuff of lore-- but not something that I personally, or anyone I knew, ever actually achieved!
Enter Moshe, whom I met at the counter day mentioned earlier. I listened cautiously as he explained his vision:
"Since telecom is, in essence, a part of the Low Voltage class, then VoIP Based Hosted PBX systems and SIP solutions work like a hand in glove. To industries such as Security, Access and Alarm Industries, while creating a great RMR (recurring monthly revenue) is something we really want to offer.
To accommodate the limited in time and resources of the LV industry, MongoTEL takes care of customer support and end user billing. All the Installer need to do is ensure a proper installation, which is achieved with a simple 3 step process.
This is not an agency relationship but more like an independent sales relationship, where the LV installer buys the service at a discounted rate and there is great margins when selling at the MSRP..."
I left the store and headed (an hour past the time I'd promised the customer, naturally) to an alarm installation I was in the process of wiring. but, at the same time, I was intrigued. Here I am, having spent five days getting certified by Panasonic back in 2008, the truth was that I was not doing much telecom installation anymore… and while VoIP has long been badmouthed by some in the industry based on the walkie-talkie sound quality it had back then, I had been watching a nice portion of my customer base moving over to VoIP providers when they moved, or when the "$50,000 closet full of boxes and complicated wires" was no longer serving the customers needs.
After toying with the alarm wiring for an hour or so at the customer location, I decided that the time had come. I went back to the shop. With no fanfare, and knowing that sometimes things fall into place just as you are ready to try something a bit out of the box, I told Moshe the VoIP guy…
"Please sign me up."
That very same afternoon, after a 15 minute phone training, I installed Moshe's VoIP phones in my own office as a test of their quality. In under 10 minutes the phones were working beautifully, with a crystal clear dial tone, (okay, the calls were crystal clear too… I admit.)
The engineer told me "that's it. as an installer you are done." From that point onward the company is taking care of customer service … to set up the schedules, IVR's, auto attendants, ring groups, voicemail, voicemail-to-email, and missed call notifications. `i tried the service for about a week, toying with calling home phones, mobile phones, and numbers in both the USA and countries around the world. and the system met or beat my expectations in every single category.
It takes a lot to move a jaded installer into offering a newfangled service. but at that point, Moshe had me convinced. I was all in. the system worked as it should, and if I could generate healthy revenue from it on top of that, there was nowhere to go but up.
Being now a full year since that day, and having built a roster of 120+ VoIP telephone system clients via MongoTEL, I realized something interesting that gave me tremendous satisfaction: yes, it is really nice to add a new product offering, but even above that, the satisfaction of a customer knowing that all his low voltage services (Monitoring, Central Station, Telecom) is all being taken care of by a single entity (you!) and if they have any issue, they know who to call that will quickly and efficiently take care of, creates good feelings and a truly loyal and stickier customer, while boosting our monthly recurring revenue by a factor of several.
I'm going to be in Las Vegas in April for ISC West, courtesy of MongoTEL. (They are not just bringing me-- they are bringing every installer that installs 48+ extensions by the end of February with free tickets, airfare, and hotel for the installer and a companion of your choosing.)
MongoTEL has not paid me to write this article about their offerings. I'm contributing this article as my contribution to the industry, to help so many of the installers i've gotten to price point that makes it an easy sale-- and then, you have a happier customer who relies on you even more than in the past, paying less, having a happier, satisfied attitude in your interactions… and giving you income that truly transforms what being an installer is all about.
Joel Stern, Excellent Security & Communications.
PS. Summing up MongoTEL from my perspective; They are a fresh thinking, outside the box, to maintain their mission to "Create Value". It is really truly inspirational to see how much they think of their customers and installers!
One Example:
On December 23 or 24 they contacted every customer via email, should they need to change their schedule for the holidays. Perhaps they wanted to change their phone system to reflect different holiday hours of operation, or that they would be closed, or working with longer hold times due to reduced staff? MongoTEL impressed me yet again!
They set up a simple page where customers can change the routing and greetings… and did such a phenomenal job that it wowed… one of my customers I had signed up, that he called me to tell me the story, and he told me he believes that unlike any other company, MongoTEL thinks of what the customer might need before the customer even knows it…!
This story is the kind feedback I keep on getting from my customers.
So to all the MongoTEL team thank you... and keep up the amazing work!